List of Restaurant eGift Card Examples
Last Updated on October, 7th 2018 By Daniel
Two Questions for you.
1. Do you run or own a Restaurant?
2. Are you looking to sell eGift Cards?
If Yes to both, you are in the right place.
Here is a list of 5 example premium eGift Card shops for restaurants with Gift Card Suite. With the holiday's fast approaching right now couldn't be a better time to start selling eGift Cards. As you already know if you sell plastic gift cards at your restaurant they are an excellent source of additional income. Selling eGift Cards will bring in even more revenue than selling physical gift cards because you can sell them anytime, anywhere and to anyone.
1. The Dorian Restaurant eGift Card Shop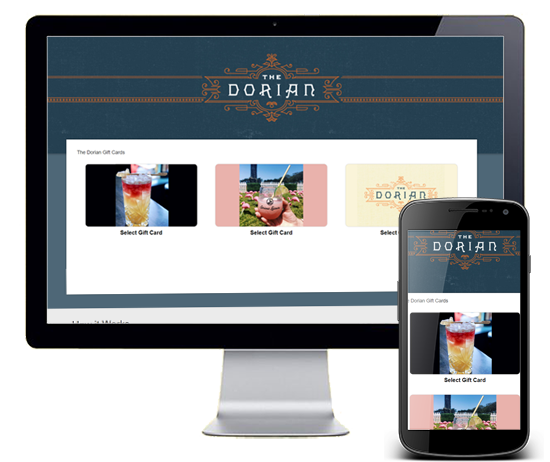 Located in San Francisco, California on 2001 Chestnut St lives this modern/bohemian architectural masterpiece and 5 star restaurant. Famed for serving up the west coast's most outstanding brunch and happy hour. Also known for their exquisite cocktails designed for the freethinker in us all. If you are in the zip code of 94183 it is a must you grab a bite or drink at the Dorian. Call them now to set up reservations (415) 814-2671 or take a peak at their website that also sells eGift Cards for customers convenience.
2. The Bergerac eGift Card Shop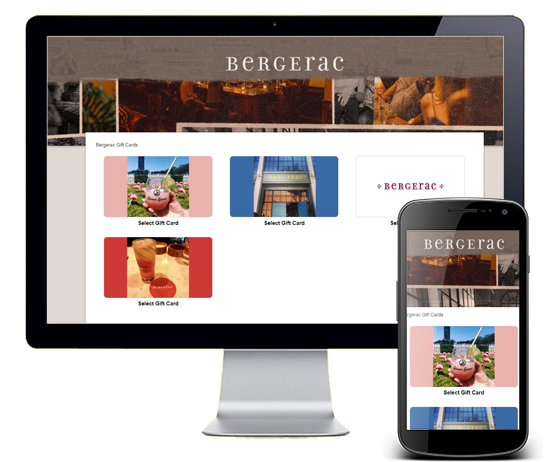 This legendary restaurant is known for much more than their food and drinks. The world famous rock band the Rolling Stones stayed at the Villa Nellcôte where the stars recorded their hit album "Exile on Main Street." This was the muse that created the cocktail bar and festive restaurant.
3. The Palm House eGift Card Shop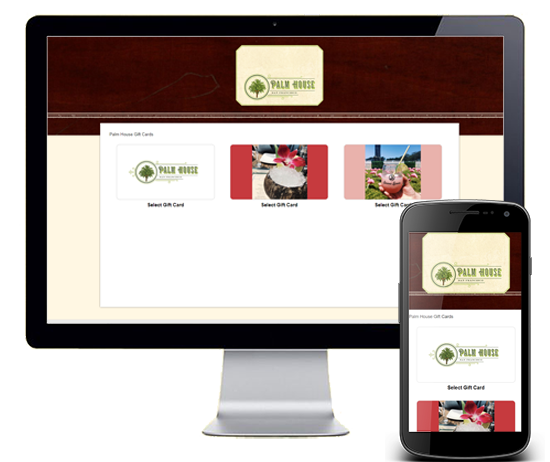 With roots going back to the 1800s this prolific tropical bar and restaurant offers an escape from reality to their hungry patrons. The Palm House is the most romantic and intimate restaurants in San Francisco, California.
Restaurant eGift Cards Video from Giftcard Suite on Vimeo.
4.The Yellow Chilli eGift Card Shop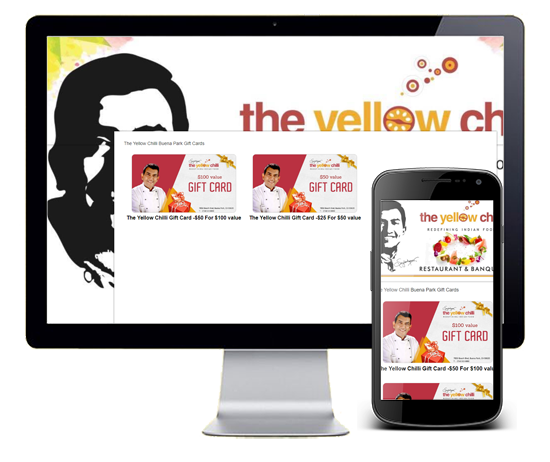 This nation wide famous restaurant franchise is well known for their Indian cuisine. Their respected and popular chef Sanjeev Kapoor serves up family style Indian food and curries. This location is located in Buena Park, California.
5. The Rio Steak House Restaurant eGift Card Shop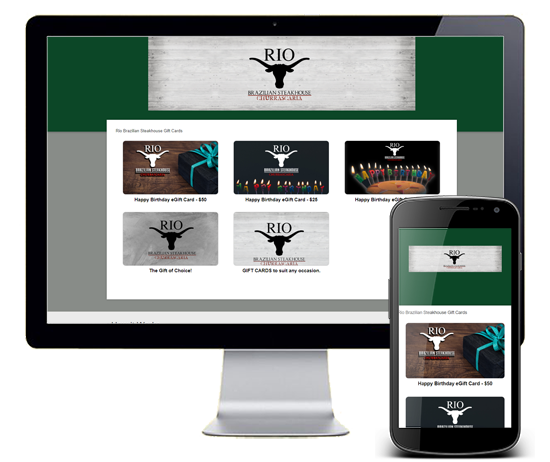 This famous east steak house is located at 318 Court St, Plymouth, Massachusetts. Almost a decade in business this restaurant is by far the best Brazilian style steak house. If you are around the zip code of 02360 make sure you call them at (508) 830-6802 to make reservations. Enjoy their traditional Brazilian fine dining and cock tails as soon as you can. Be sure to buy an eGift Card from their website.
At such an affordable price, with a 7 day free trial and a 90 day money back guarantee we are simply the #1 eGift Card platform online. Many of our customers who have used other similar platforms have told us we are the best. We take great pride in hearing this type of feedback. Our customers feel safe with us because we are available to them for support.
Did you enjoy browing the restaurant's eGift Card Shops? If so it should be a no brainer to sign up right now! For a Limited Time Only we are providing professional custom designed eGift Card shop's for premium users.